HANMA LASER meets you on Guangdong (Foshan) International Machinery Industry Expo on Sept.23th~26th!
The highly anticipated Guangdong (Foshan) International Machinery Industry Expo will be held in Foshan Tanzhou International Convention and Exhibition Center from September 23-26.This exhibition will fully serve the industrial chain of the manufacturing industry. The exhibition include products and equipment in many fields such as CNC machine tools, robots, automation, intelligent manufacturing products and technology, there were 1,400 exhibitors.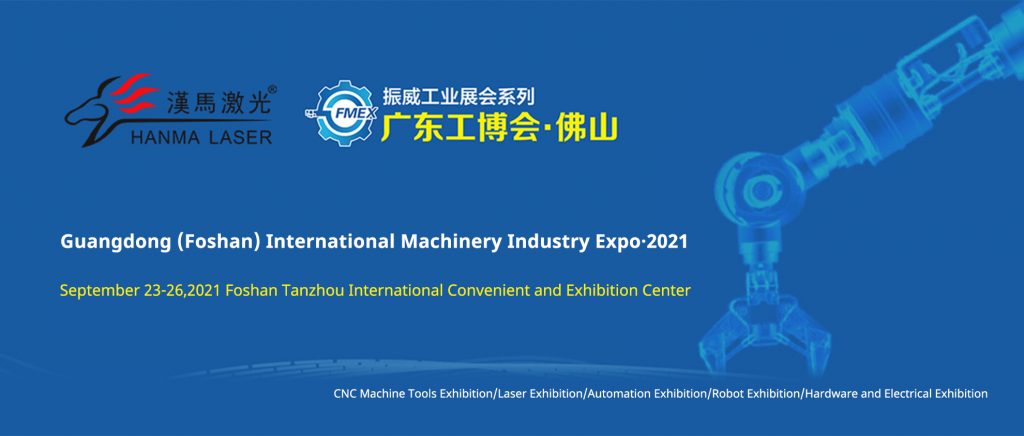 At that time, Guangzhou HANMA Automation Control Equipment Co., Ltd. (here in after referred to as "HANMA Laser") is ready to go. While displaying the equipment and products, we will create more practical technical solutions for the industry, and invite you to experience the laser technology personally!
Founded in 2009, HANMA Laser is a national high-tech enterprise integrating research and development, design, production and sales and professional laser technology application. It currently has Guangzhou headquarters (full name "Guangzhou HANMA Automation Control Equipment Co., Ltd."), which covers an area of more than 18,000 square meters;Zhejiang Branch (full name "Zhejiang HANMA Laser Equipment Co., Ltd."), covers an area of 40,000 square meters.Up to now, HANMA laser has developed a series of products: Fiber laser cutting machine series, Handheld fiber laser welding machine, Non-metal laser cutting and engraving machine series, Digital printing laser cutting machine series, Metal and non-metal hybrid laser cutting machine series and so on, all kinds of laser equipment are exported to more than 100 countries and regions.
In this exhibition, HANMA laser will display the Fiber Laser Cutting Machine: HM-G1530 Fiber Laser Cutting Machine, HM-H series Handheld Fiber Laser Welding Machine, Laser Cleaning Machine.
HM-G series products are the first choice model in the metal material processing industry, with a wide range of application fields, high speed and high precision cutting ability, economic operating cost and excellent stability.In the same level of fiber cutters in the industry, the performance of the series of products has reached the leading level, very cost-effective.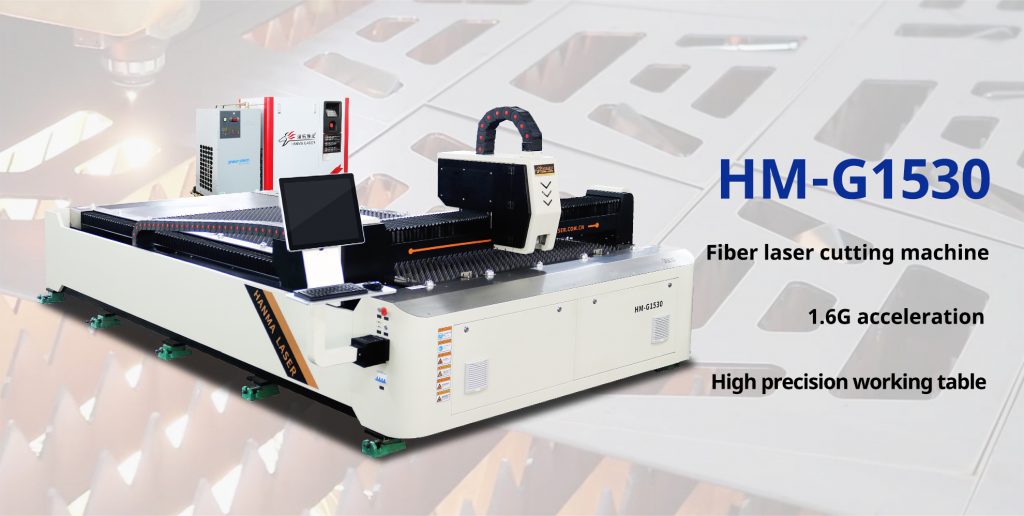 HM-H series handheld fiber laser welding machine is a multi-function welding machine (welding and cutting); welding aluminum, stainless steel, iron, thin brass and other metal materials;This machine is suitable not only for welding in kitchen oven, sheet metal industry, hardware industry, but also for outdoor slot steel welding.Compared with traditional argon arc welding, fiber laser welding has many advantages and is a carefree choice for thin plate welding!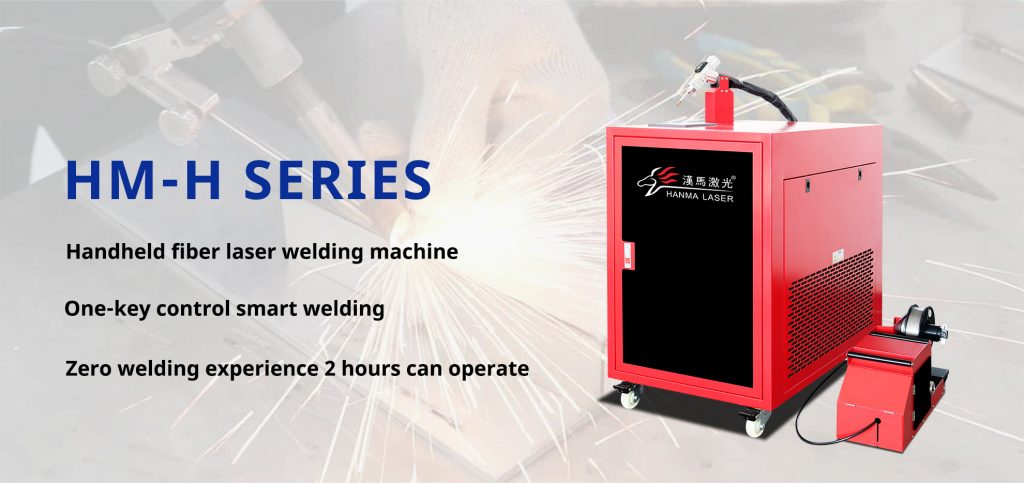 HM laser cleaning machine is a new generation of high-tech products for non-contact cleaning. It does not damage the part matrix, no consumables, energy saving and environmental protection, and efficiently removes resin, oil, stains, dirt, rust, coating, plating, paint on the surface of metal work pieces. The cleaning requirements of complex shapes and fine positioning in the industrial processing field,achieving a higher cleaning effect and a lower overall cost of production benefits.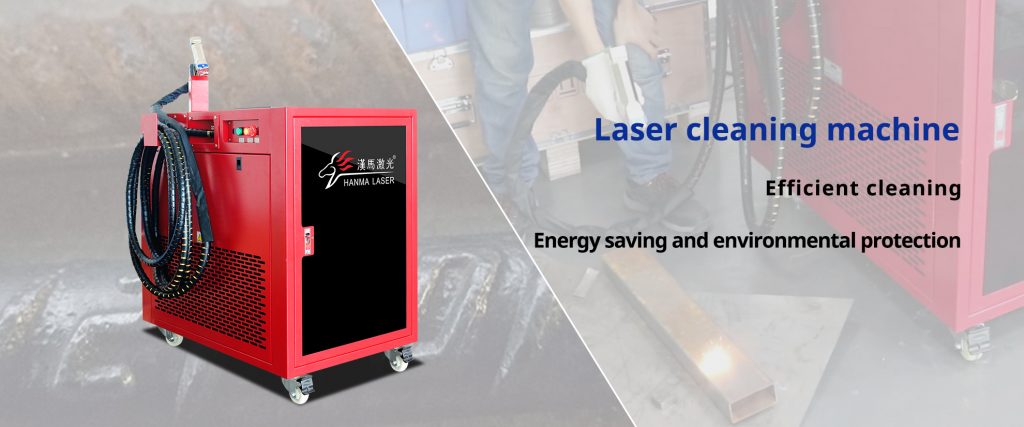 On September 23-26,2021, Guangdong (Foshan) International Machinery Industry Expo, HANMA LASER is ready, welcome your arrival!